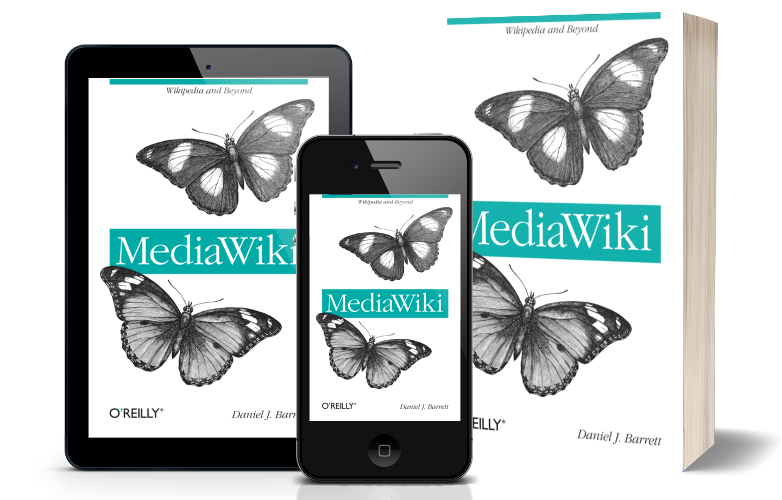 MediaWiki is the world's most popular wiki platform, the software that runs Wikipedia and thousands of other websites. Though it appears simple to use at first glance, MediaWiki has extraordinarily powerful and deep capabilities for managing and organizing knowledge. In corporate environments, MediaWiki can transform the way teams write and collaborate.
This comprehensive book covers MediaWiki's rich (and sometimes subtle) features, helping you become a wiki expert in no time. You'll learn how to:
Find your way around by effective searching and browsing
Create and edit articles, categories, and user preferences
Use advanced features for authors, such as templates, dynamic lists, logical parser functions, and RSS, to organize and maintain large numbers of articles
Install and run your own wiki, and configure its look and behavior
Develop custom wiki features, called extensions, with the PHP programming language and MySQL database
This book also provides special guidance for creating successful corporate wikis. For beginners who want to create or work on collaborative, community-driven websites with this platform, MediaWiki is the essential one-stop guide.
What's in this book?
Part I. Getting Started
A First Look
Basic Use
Your User Identity
Part II. Writing and Editing Articles
Editing Articles
Links
Organizing Articles
Advanced Article Construction
Special Pages
Part III. Running and Administering MediaWiki
Installing MediaWiki
Practical Wiki Design
Configuring MediaWiki: An Overview
Controlling Wiki Features
Changing Appearances
Installing Extensions
Creating Extensions
Wiki Administration